Gundam Academy




Shop Section 2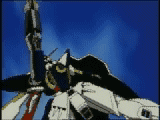 MOBILE SUIT WEAPONS
ITEM EP TYPE COST
Beam Saber 1 Close range $2,000
Vulcan Gun 1 Medium Range $2,000
Beam Rifle 1 Medium Range $2,500
Beam Sword 15 Close Range $10,000
10-Tube Missle Pod (max-2) 50 Projectile $70,000
5-Tube Missle Pod (max-2) 30 Projectile $50,000
Beam Shield 1 Energy Shield $20,000
Planet Defensors x 4(max-8) 50 Strong Shield $100,000
Crash Shield 20 Strong Shield $30,000
Large Shield 35 Strong Shield $50,000
Bazooka 30 Projectile $50,000
Heat Tomahawk 10 Close Range $5,000
Missle Launcher 10 Projectile $10,000
Beam Cannon 20 Long Range $25,00 VSBR(Variable Speed Beam Rifle) 20 Slow-short spread, Fast-Long
(can penetrate energy shields)$45,000
Beam Shotgun 20 Short-Range $30,000
Homing Missle x2 (max-2) 30 Projectile $50,000
Grenade Launcher 10 Medium Range $20,000
Machine Cannons (max-2) 20 Medium Range $20,000
Heat Sword 15 Close-Range $15,000
Chaingun 10 Medium Range $10,000
I-Field Generator 20 Strong Energy Shield $50,000
Reload Crate 1 Reloads weapons $1,000
Energy Cap 1 Cools down beam weapons $1,000
Escape Pod 1 Can eject destroyed suit $5,000
Leo Dober Gun 20 $50,000 powerful Leo MS Dober gun (3/4 as powerful as Tallgeese's)
FACTORIES
Leo factory 50 EP $200,000
GM factory 50 EP $200,000
Aires Factory 50 EP $200,000
Ball (from first gundam) Factory 50 EP $200,000
BASE/COLONY/DEFENSE EP COST
Base 20 $300,000
Colony 40 $700,000
Colony Mover 40 $150,000
Turret (packs of 4) 20 $25,000
Laser Turret 60 $150,000
Missle Tower 20 $50,000
Additional Base Armor 30 $100,000
Radar 50 $125,000
Space Mines X100 10 $20,000
Case Missle Launcher(20missles) X5 10 $20,000
Set of 5 Cattle 1 $20,000
Mining Station 60 $300,000
Resource Satellite 80 $400,000
Missle Satellite 50 $500,000
Defense Grid 100 $300,000
LAND EQUIPMENT/OTHER
EP COST
Rhinoceros Type A Tank (5) 20 $40,000
Rhiniceros Type B Tank (5) 20 $40,000
Mega Bazooka Launcher(5) 70 $100,000
MOBILE SUITS
EP PRICE
Set of 5 Leo 35 $100,000
Set of 5 Tragos 35 $150,000
Set of 5 Virgo 35 $350,000
Set of 5 Taurus 30 $350,000
Set of 5 Aries 30 $175,000
Set of 5 Cancer 30 $200,000
Set of 5 Pisces 30 $250,000
Set of 5 Serpent 30 $330,000
Set of 5 Virgo 2 30 $400,000
Set of 5 Virgo 3 50 $500,000
SERVICES
TYPE REQUIRED EXP PRICE
Mercenary 1 $50-a-day for novice to $500-a-day for expert
Transport 1 $50 for a third rate shuttle to $250,000 for
elegant space liners
INFORMATION
Shuttles and Shackles: Shuttle transports your pilot through
space and your gundam is towed on the shackles behind the
shuttle.
Resource Satellites: Generate $50,000 per week if you have a
colony, they can be placed anywhere from 1 day to 10 days
from Earth and can be attacked by enemies.
Mining Outpost: Increase the resources of a base by 1 letter
grade.
Colonies: Generate $40,000 per week
Defense Grid: Creates a energy shield around your base or
colony just like planet defensors do but on a larger scale.
The base/colony cannot launch mobile suits or fire its
weapons while the grid is up however.
Transport: Any member can make their transport a "Public"
transport and make it do runs between planets for a fee.
Email Syber if you want your transport to become a public
transport for member usage.
Mobile Suits: All Mobile Suits are "PILOTED" they are not
Mobile Dolls. Mobile Doll systems will later be able to be
acquired through FFA prizes, etc.
Cattle: Cattle perform basic repairs on colonies or bases if
one if damaged. Every 5 cattle owned takes off 1 day of
repairs for a base. Also one more thing, "DANGER, WILL
ROBINSON"... the cattle look like the robot off Lost in
Space.
Mega Bazooka Launcher: Can be outfitted to a mobile suit to
support longe range and powerful fire to the front-lines.
30 EP and $100,000